People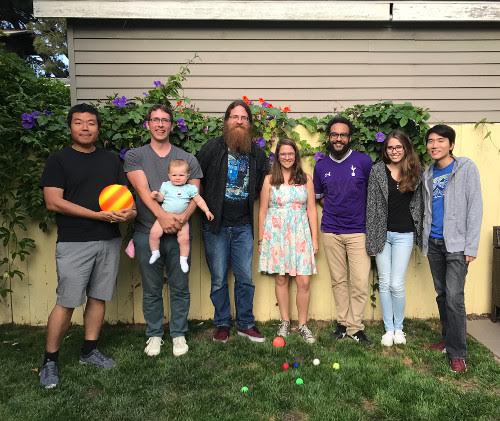 The lab (June 2017). L to R: Chaipat (with Gabor ball), Tim (with baby Hannah), Robert, Anna (with colored circles by her feet), Jamal, Isabel, Jonas. (sadly missing from photo: Annalise, Mark).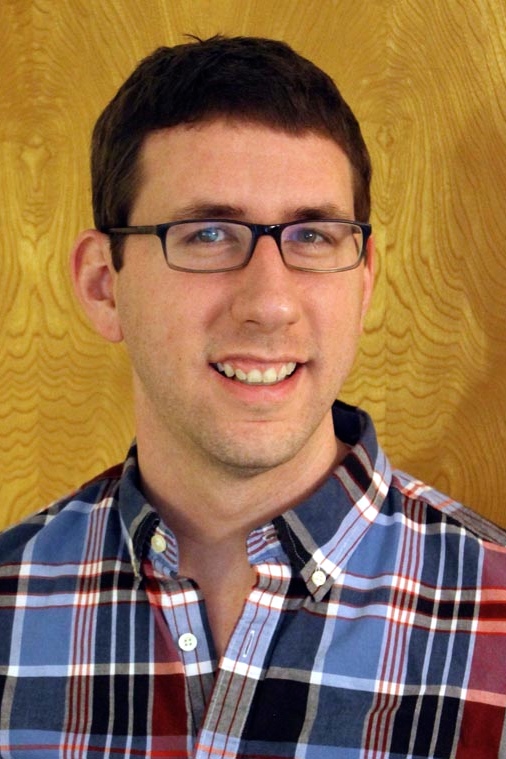 Timothy Brady - Asst. Professor of Psychology (Principal Investigator)
Tim received his PhD from MIT's Department of Brain and Cognitive Sciences, working with Dr. Aude Oliva, and performed postdoctoral research in the Department of Psychology at Harvard working with Dr. George Alvarez in the Harvard Vision Lab. He currently heads the Vision and Memory Lab. You can view his CV, Google Scholar profile, or email him. Tim's office at UC San Diego is in McGill Hall, Room 5322.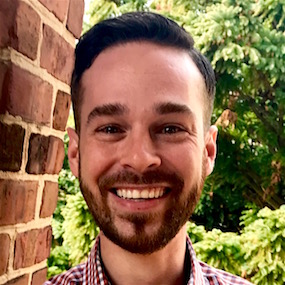 Mark Schurgin - Postdoctoral researcher
Mark is a postdoctoral researcher in the lab, where he studies a variety of issues in visual working memory and visual long-term memory, using behavioral, computational and cognitive neuroscience methods. Mark got his Ph.D. from the department of Psychological and Brain Sciences at Johns Hopkins University working with Jon Flombaum. Visit his website.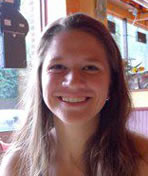 Anna Shafer-Skelton - PhD student
Anna is a Ph.D. student in the Brady and Serences labs. She received her undergraduate degree from Washington University in St. Louis, working with Richard Abrams. After that, she moved to Boston, where she worked with Tim Brady and George Alvarez in the Harvard Vision Lab, and then to Ohio State University, where she was a lab manager/research assistant with Julie Golomb in the Vision & Cognitive Neuroscience Lab. In Brady lab she is studying visual scene recognition and visual working memory.

Chaipat Chunharas, M.D. - PhD student
Chaipat is a PhD student in the Ramachandran and Serences labs who is also affiliated with our lab. He works on visual working memory, including biases that arise from the interaction of items with each other in memory.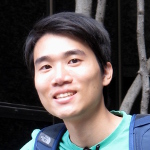 Jonas Lau - PhD student
Jonas is a PhD student in the Pashler lab who is also affiliated with our lab, where he has done work on ensemble statistics, particularly on the computation of the variance of a set.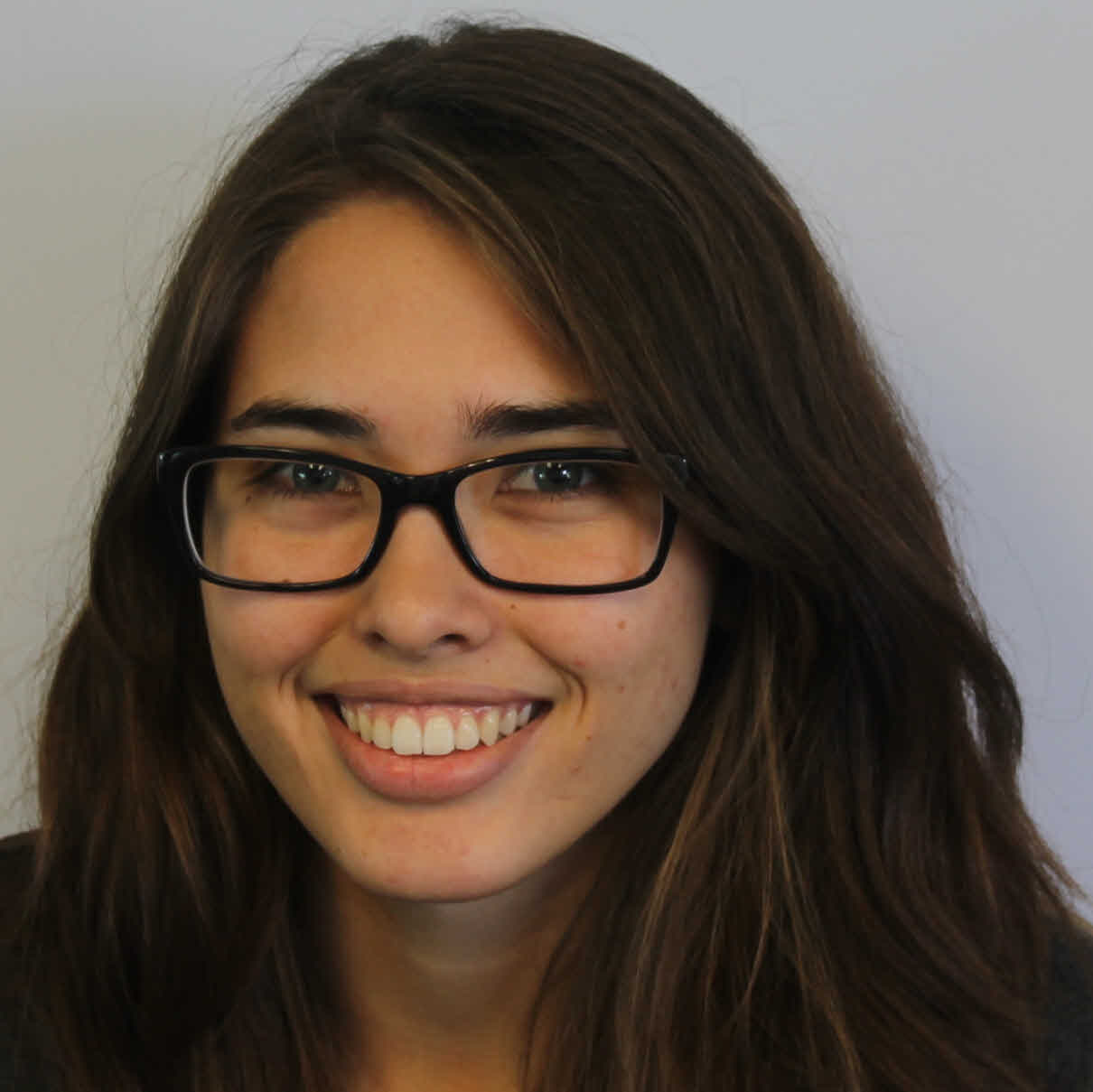 Isabel Asp
Undergraduate honors student and researcher
Isabel is studying how meaningful stimuli impact working memory (in a project joint with Störmer lab).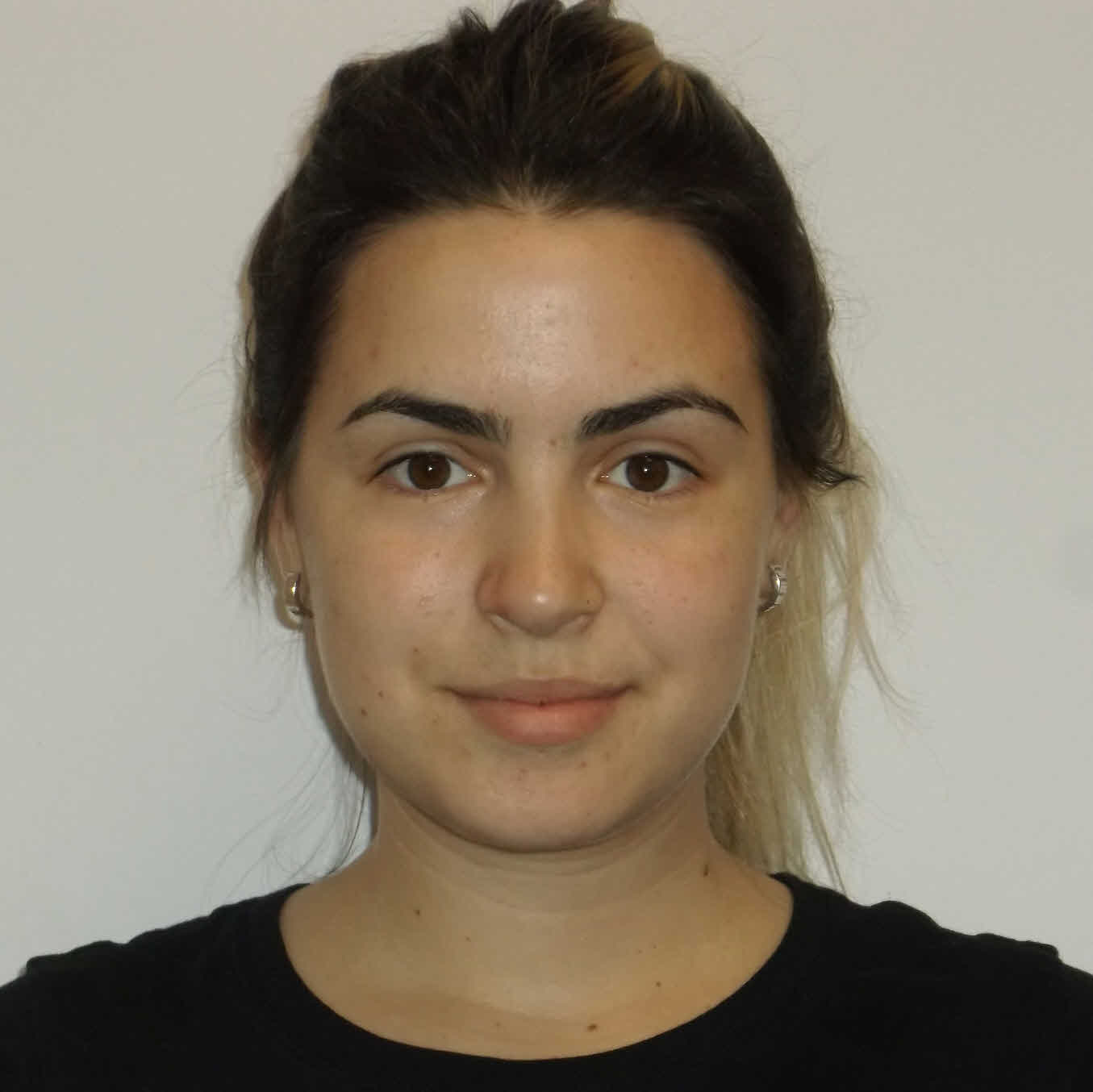 Zeljana Babic
Undergraduate honors student and researcher
Zeljana is studying how ensemble representations in working memory relate to fluid intelligence.

Qingzi (Fanny) Zheng
Undergraduate honors student and researcher
Fanny is studying how knowledge about stimuli might affect visual attention (joint with Störmer lab).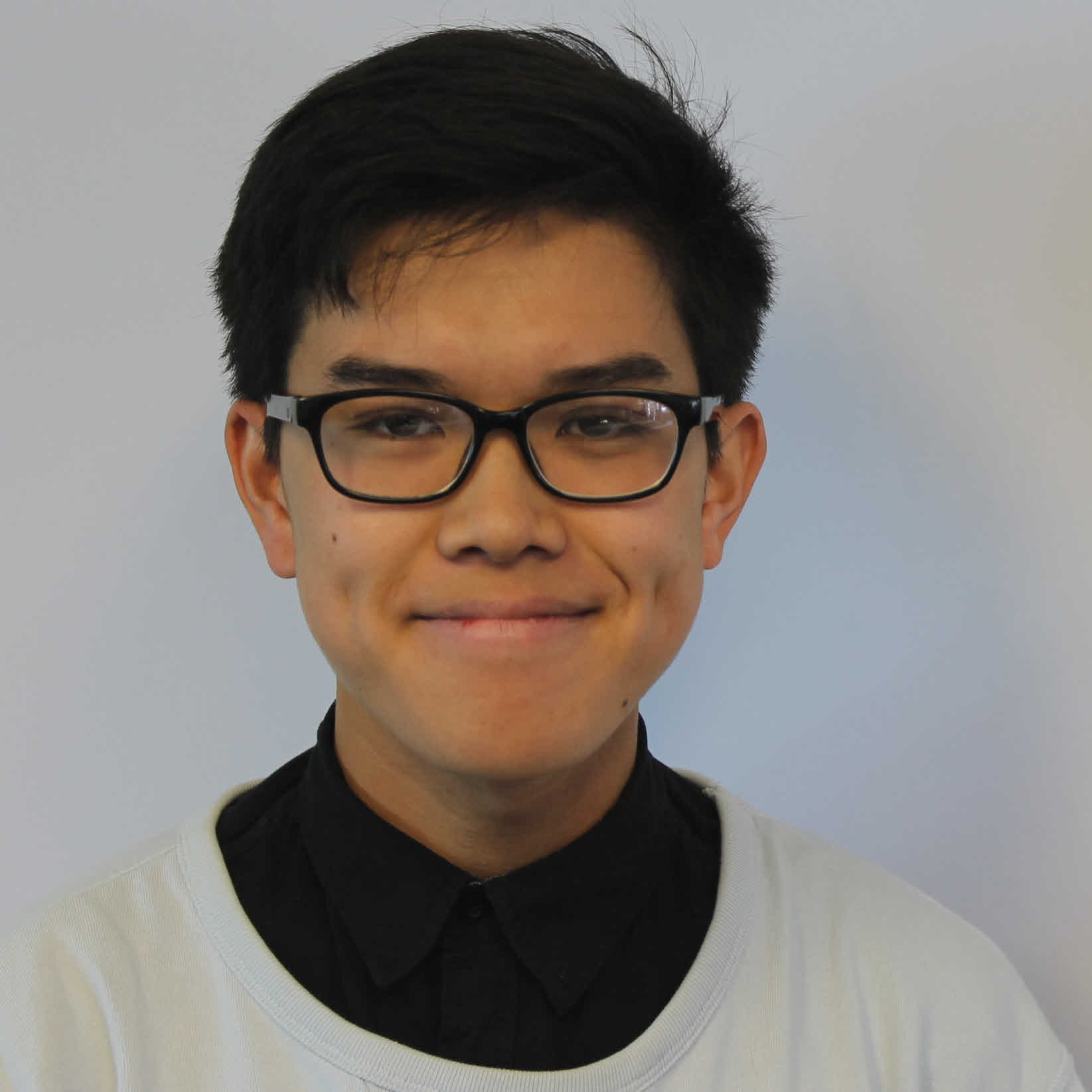 Kelvin Lam
Undergraduate researcher
Kelvin is studying how visual long-term works for non-meaningful stimuli (with Mark Schurgin).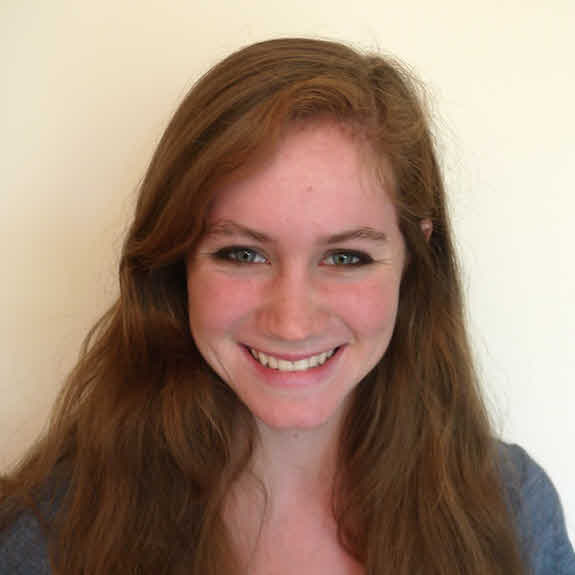 Annalise Miner
Undergraduate researcher
Annalise is studying the maximum precision of visual long-term memory.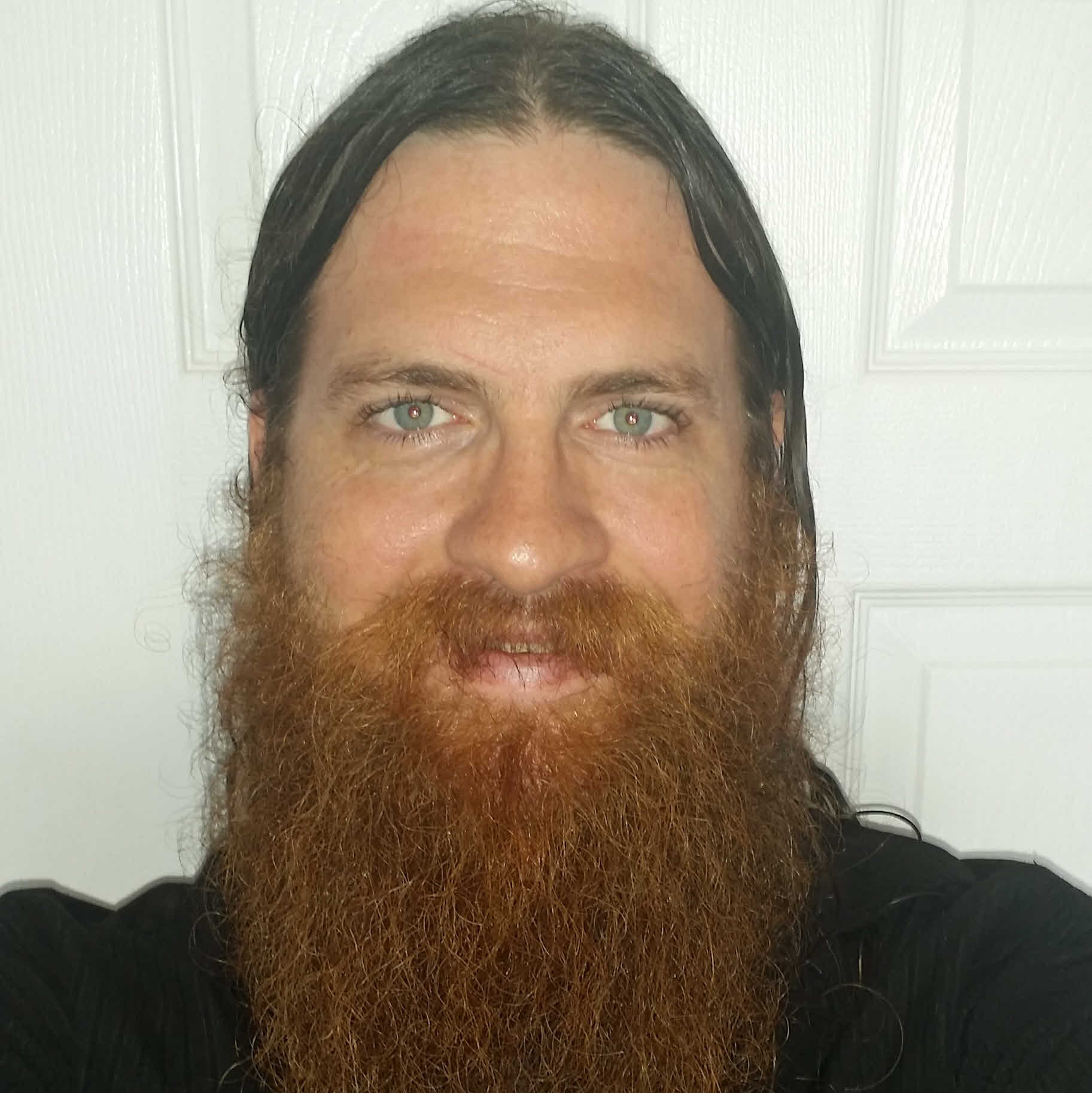 Robert Walter
Undergraduate researcher
Robert is studying the role of proactive interference in visual working memory.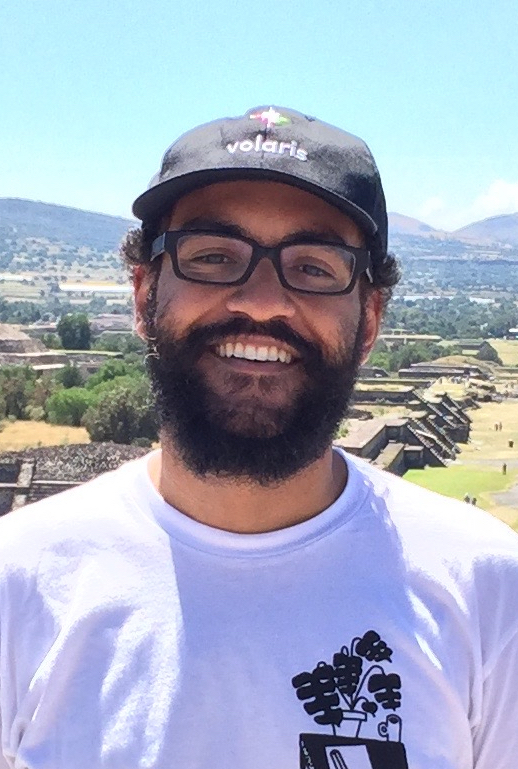 Jamal Williams
Undergraduate researcher
Jamal is studying how visual working memory guides visual attention. (joint with Störmer lab).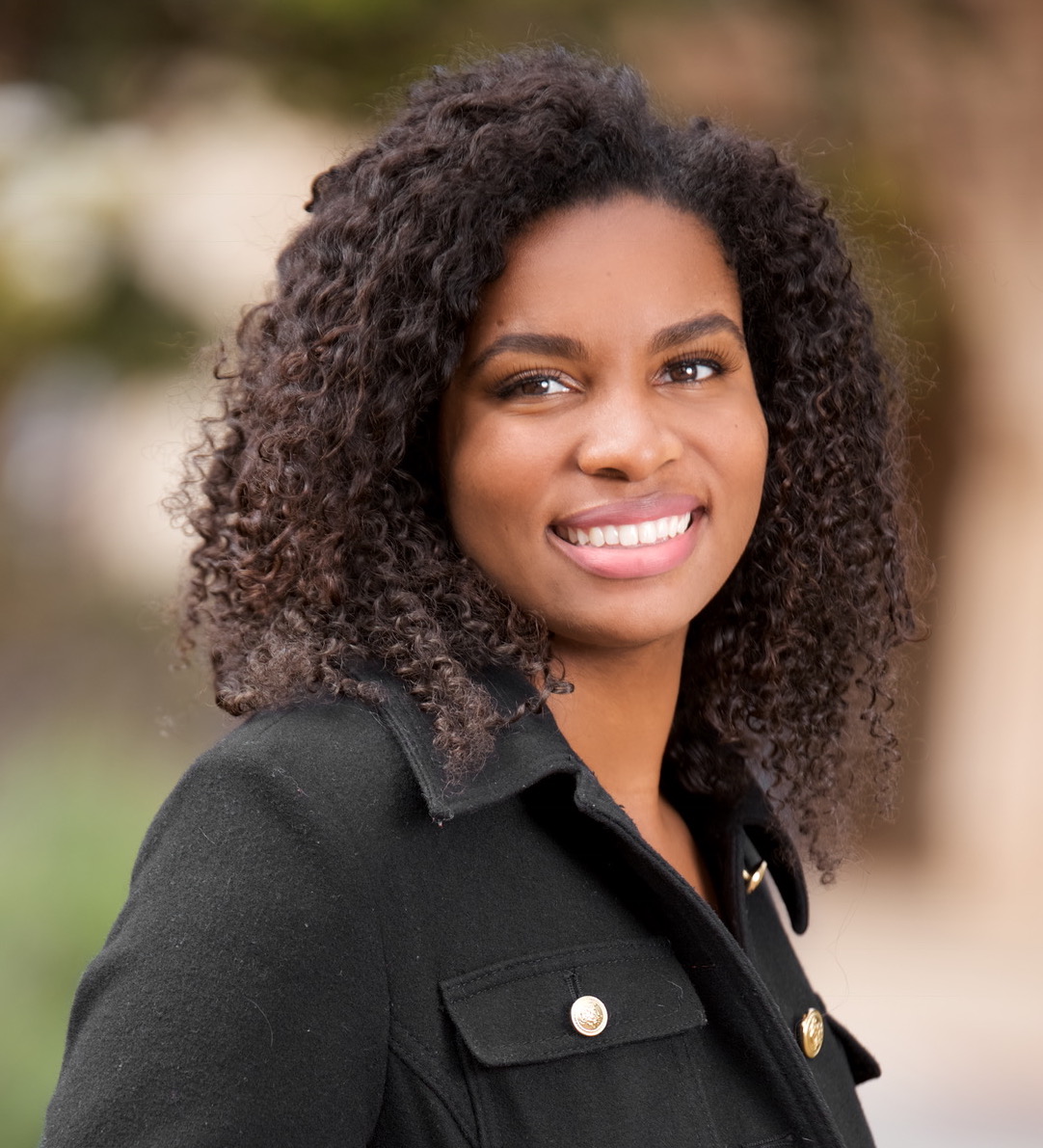 Brittany Hawkins-Carter
Undergraduate researcher
Brittany is working on projects investigating how to precisely measure visual information in memory, and has recently become involved in assisting in EEG projects in the lab.
Collaborators
The lab has recently been collaborating with, or has ongoing projects in collaboration with lots of amazing labs, including the following:
George Alvarez, Harvard University
Adam Aron, UC San Diego
Felipe De Brigard, Duke University
Daryl Fougnie, NYU Abu Dhabi
Daniel Schachter, Harvard University
John Serences, UC San Diego
Viola Störmer, UC San Diego
Igor Utochkin, Higher School of Economics, Russia
Piotr Winkielman, UC San Diego
Join the lab
We're always looking for excellent Ph.D. students, postdoctoral researchers and and undergraduate students. See our
Join the Lab
page for more.
Alumni
These wonderful people used to work in the lab but have moved on:
Nimsi Guerrero (Undergraduate researcher)
Crystal Reudas (Undergraduate researcher)
Trenton Brooks (Undergraduate researcher)